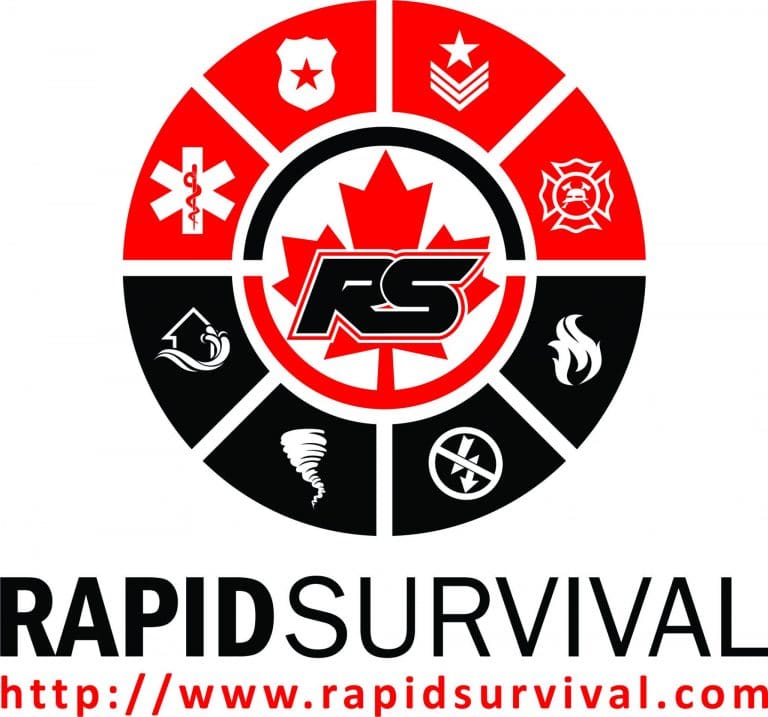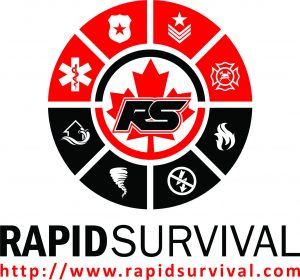 NEWS RELEASE
A survival kit for all emergencies
Canadian Government recommends all Canadians have a 72-hour survival kit on hand
For Immediate Release              Tuesday, March 29, 2016
You don't need to be an adventurer to experience a life-threatening disaster.
With the prevalence of natural disasters and emergencies like the great ice storm of Eastern Ontario and earthquakes in the Vancouver area, an emergency survival kit is crucial for your emergency preparedness plan. The Rapid Survival 72-hour survival kit is designed for all emergencies—from major storms, power outages, floods, earthquakes, or any other disasters. In fact, the Canadian Government recommends all Canadians have a 72-hour survival kit on hand.
An emergency services worker, Eric Pinkerton often noticed the lack of emergency preparedness planning by families and individuals in his line of work.
With over 10 years of experience in the fields of first aid and policing his experience and expertise in being a first responder and enthusiasm for the outdoors gave him a unique perspective. Drawing on this experience has allowed Eric to develop 72-hour survival kits that not only meet the Canadian Government suggested kit contents, but also exceed the recommendations. He has seen firsthand the devastation of emergency situations and how being prepared can be the difference between life and, death.
In October 2015, Rapid Survival was born in response to the growing demand in quality 72-hour emergency survival kits. Pinkerton's goal was to provide the means necessary for people to be prepared for any emergency, crisis or disaster. The company is a value-oriented online store that specializes in the sales and supply of emergency survival kits and supplies. The company expanded in 2016 to include products for police, fire, and paramedics.
The 72-hour survival kit includes quality products that exceed industry standards. Each kit contains a 3-day supply per person of survival food and water guaranteed to last for five years even when stored in extreme conditions. Rapid Survival 72 Hour survival kits come with survival supplies, including U.S.-made emergency food and water rations with a five-year shelf life, flashlight, an AM/FM radio, shelter in the form of a space-age mylar blanket and a rain poncho, sanitation kit including plastic gloves, rescue, and a first aid kit to prepare your home for any disaster. The whole kit is stored in a backpack.
Rapid survival also sells backpacks, boots, first aid kits, food supplies, knives, survival equipment and equipment used by police, fire and EMS.
The Rapid Survival 72-Hour Survival Kit is the most comprehensively designed kit for the home, car or office.
For media interviews or more information:
Eric Pinkerton
Founder and CEO
Rapid Survival
Email: [email protected]
Tel: 1-888-789-1311 x4
Website: www.rapidsurvival.com